If you don't know Smitten Kitchen, you're missing out. It's a wonderful blog by Deb Perelman. Her own description of her life and times is so charming, I think I should just refer anyone interested to her 'about' page. Suffice it to say, I have loved her blog basically forever. She is a legend in the blogging world, and now puts up videos of her recipes on Instagram and YouTube.
Here she is being adorable, and bringing us delicious, easy breakfast cakes:
Should you get Smitten Kitchen Every Day? If you're a fan of hers, yes. Support our gal! If you love the pleasure of a good cookbook in your kitchen, yes. If you know someone who prefers to cook from a book over a recipe online, yes. Otherwise, you could just pick from the zillions of recipes she has online. That's good, too.
I do want to say that one of the best things about this book is that the recipes are very reliable. It's hard to mess them up, which is a great quality in a recipe. Also, and I know this is probably controversial because there are so many different definitions of these words, but I think it's quite balanced and healthy food. It's not diet food, but there are lots of whole foods in the mix. Plus plenty of joy and care, for a healthy soul.
Standout Star Recipe: Charred corn succotash with lime and crispy shallots (p. 59). The flavor of this dish. Perfect. It does take a bit of work, though. So, the runner-up is the impossibly easy Magical two-ingredient oat brittle (p. 31). Make this dish, and improve your life! Add fruit and yogurt and live to 100! Guaranteed!*
*ish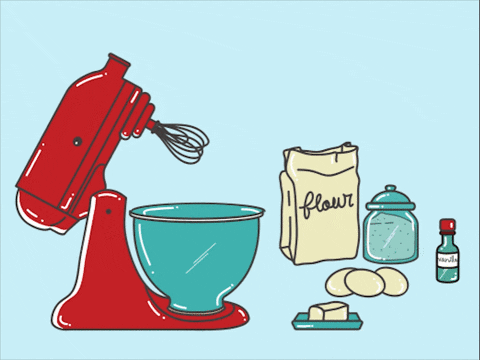 Breakfast
Magical two-ingredient oat brittle (p. 31) – Yes, magical. True. Takes almost no effort to make it, and yet it becomes a very special breakfast. 10/10
Perfect blueberry muffins (p. 37) – Very lightly sweetened, which I know some people will really like, but I personally prefer just a touch sweeter. Very good, 8/10
Salads
Charred corn succotash with lime and crispy shallots (p. 59) – Oh my goodness the flavor! It has a kind of thai-ish flavor. Just gorgeous, would be great with grilled meat or fish. 10/10
Sandwiches, Tarts, and Flatbreads
Leek, feta, and greens spiral pie (p. 99) – I used blanched, slivered almonds chopped up instead of pine nuts. Absolutely delicious, and it's hard to believe how many greens you get when you eat them. Pastry for the win! 10/10
Vegetable Mains
Halloumi roast with eggplant, zucchini, and tomatoes (p. 116) – Ate this with hummus, pita bread warmed on a stovetop burner, and olives. Made for a light, healthy feeling but also filling dinner. I think it'd be great over couscous. 9/10
Cacio e pepe potatoes anna (p. 145) – Super tasty, but I would put this at two to three servings. Maybe four, but it'd be a little light. Certainly not eight. Still, 9/10
Meat Mains
Crispy short rib carnitas with sunset slaw (p. 169) – Delicious and pretty easy—it cooks for two or three hours, but the most work-intensive part is shredding the meat. The slaw makes a huge quantity, I'd probably halve it next time. 9/10
Miso maple ribs with roasted scallions (p. 195) – Fall off the bone delicious and easy to make. Loved the sauce. 10/10
Bacony baked pintos with the works (p. 197) – Took these to a barbecue. I did add some of the juice from the ribs to them. With stiff, meaty competition, they emerged as a definite favorite of the barbecue. 10/10
Desserts
Two thick, chewy oatmeal raisin chocolate chip mega-cookies (p. 204) – These were great. I miss them, actually. They lasted but a moment on this earth. 10/10
You can find Smitten Kitchen Every Day: Triumphant and Unfussy New Favorites at Amazon, Bookshop, or your own local bookstore! There is something special about owning a cookbook and being able to get it a bit messy. That said, you can also check it from your local library for absolutely no money at all, or just search through smittenkitchen.com for an almost unlimited supply of great recipes, as mentioned above.
Also by Deb Perelman:
The Smitten Kitchen Cookbook: Recipes and Wisdom from an Obsessive Home Cook